CONCENTRATED
INSIGHTS & TRENDS

ON A BIG STAGE
Livestream from the Jahrhunderthalle Bochum
ruhrSUMMIT 2021 will take place as a hybrid event with digital and physical elements while the number of participants at the live event will of course be reduced (due to COVID-19).
On our platform, we will stream the physical happenings from several analog stages from the Jahrhunderthalle Bochum directly to your screen - a digital experience in a class of its own!
Main Stage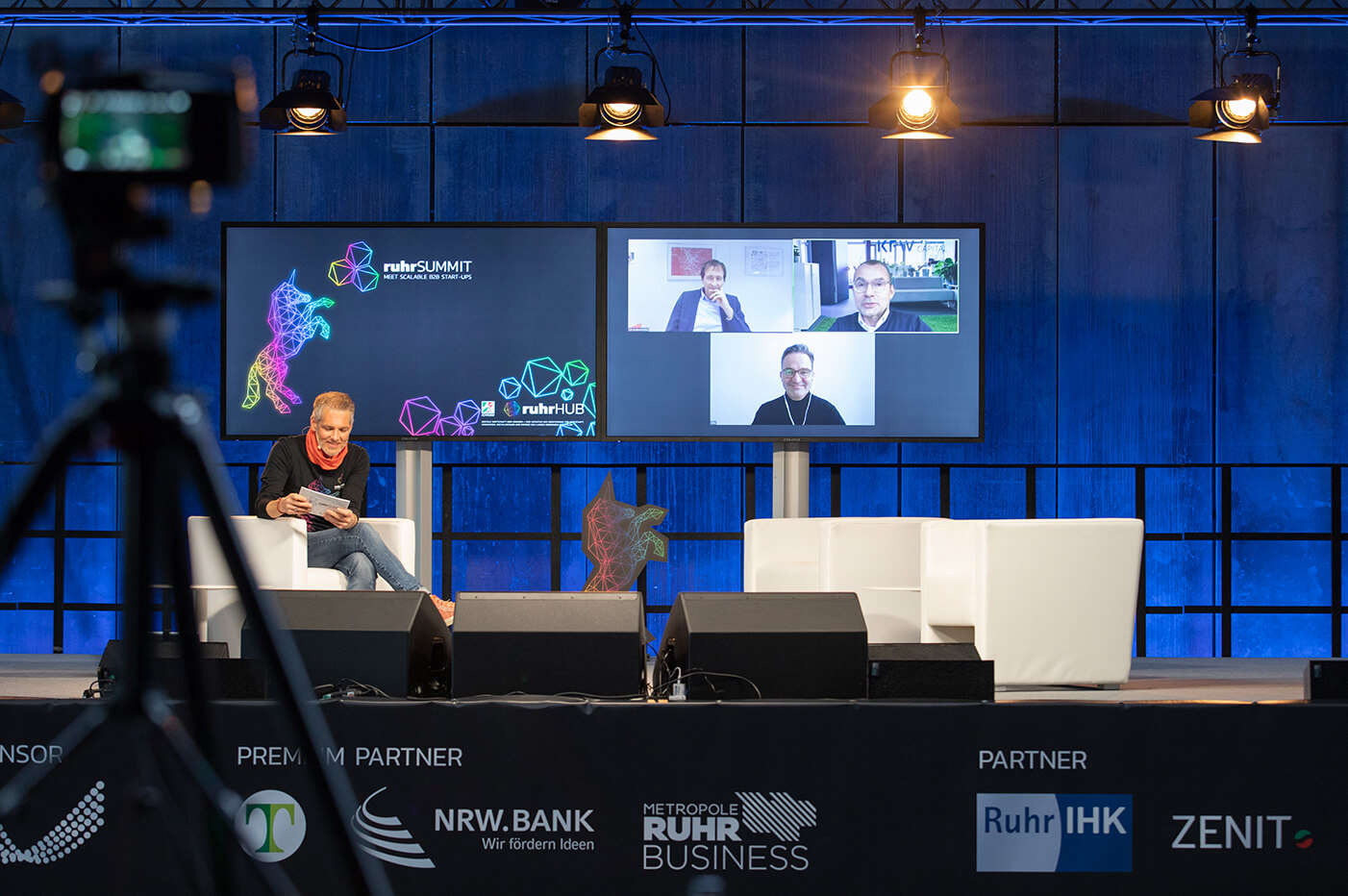 Experience
digital experts
You can expect inspiring keynotes from international top speakers, exciting insight talks with best practice examples and stimulating panel discussions on trend-setting topics.
ruhrSUMMIT offers content on different levels - no matter whether you want to dive deeper into spheres of the latest digital trends as a start-up or a company or if you just don't want to miss the state of the art as an interested participant. We offer the right content for everyone over 2 days.
Smart City Stage
Heroes of the Ruhr Area show the potential of the largest megalopolis in Germany
Smart City is the motto on this stage. The major cities in the Ruhr Area are all focusing on developing concepts that will enable their cities to become more technologically advanced and contemporary. The focus here is on energy, mobility and communication technologies, which will bring you up to the latest state of the art in keynote speeches tailored to these topics. And best of all, the most recent smart city start-ups will also come together here!