Be part of it

, no matter how!


The digital platform of #RS2021 overcomes spatial barriers and offers the international start-up scene access to the largest B2B start-up event in Germany. The hybrid character of the event helps us merge the best of both worlds and bring these happenings to both the digital platform and the analog part of the event. No matter how you participate - you get to experience everything in full!
Live broadcasts

We will broadcast the events on the Main Stage, which will take place in the Jahrhunderthalle in Bochum, directly via livestream on your screen. The same applies to the Corporate Stage on Day 1 and the Smart City Stage on Day 2.
The Pitch Stage is purely digital, but will be broadcasted on the analog event in Bochum.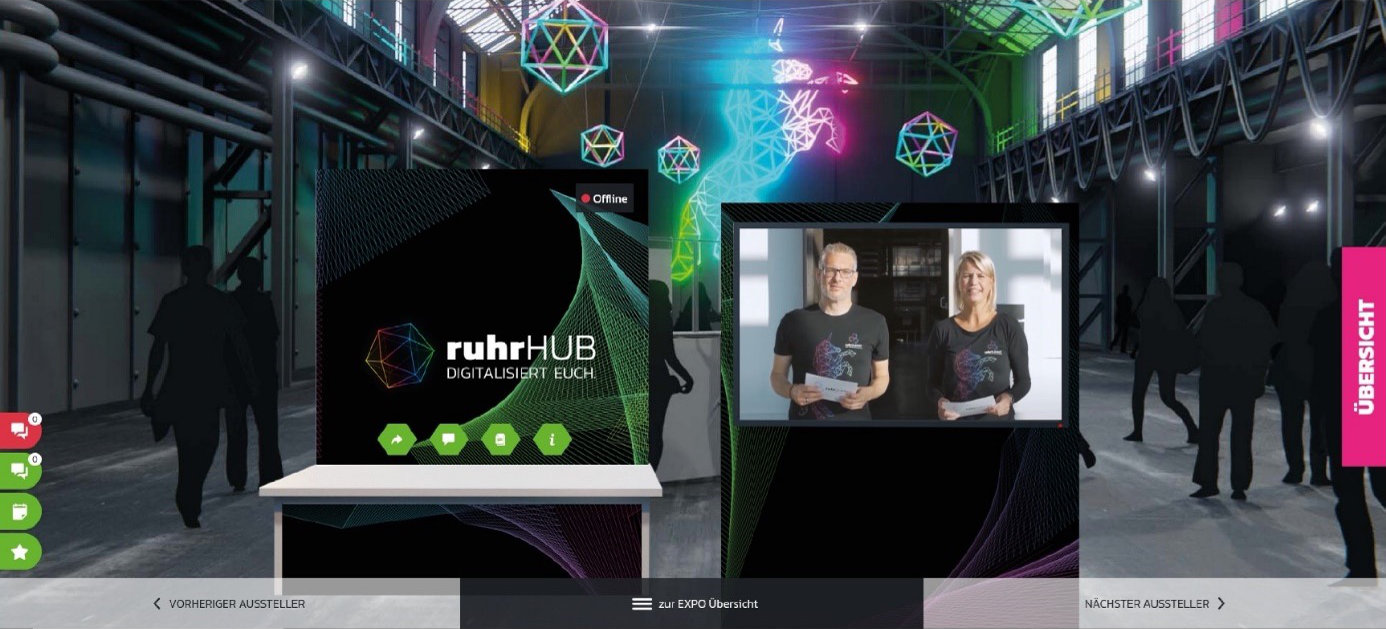 Functions
The platform is inspired by the Jahrhunderthalle Bochum, embodies its industrial charm and shines with many functions that make networking easier for you on both days of the event. At the virtual EXPO, you can not only generate many new leads and give out your digital business card, but also get in touch with the booth owners via video call. In the Match Making Area, you can use a variety of filter options to search for and network with other event participants, and our new ruhrSUMMIT Roulette will enable you to meet new contacts at lightning speed and by chance.
Know-how transfer

made easy


Make 1:1 appointments with our experts in the Expert Lounge, participate as a virtual guest in Table Discussions and watch the best expert presentations in the livestream.